53rd DPS Meeting
Overview
53rd Annual Meeting of the Division for Planetary Sciences
Virtually Anywhere
3 – 8 October 2021
MUST BE REGISTERED TO ENTER THE MEETING!
What You Can Expect (view slideshow)

The Scientific and Virtual Organizing Committees have developed a rich program which will include a preview week for iPosters and prerecorded talks viewing (27 September – 3 October) and six days of:
Plenary Sessions with Prerecorded Talks and Live Panel Discussions
Parallel Sessions that include both Oral and iPoster Presentations with Live Topical Discussions
Ongoing Asynchronous Topical Discussions via Slack
Dedicated Poster sessions held in Gathertown
Exhibit, Partner, and Sponsor Webinars
Job Listings at Exhibitor Booths
Social and Networking Events
Early Career Events
Installing & Joining Slack (view video tutorial)
We've decided to use the program Slack (available for download onto computers and personal devices) for live discussion during and after panels, to leave suggestions for meeting organizers, and to converse with your fellow DPS members. Slack is available via a web page or can be downloaded onto your computer or as a mobile phone app. Learn more
You must be registered and invited to join the DPS Slack channel. Download Slack
Installing & Joining Gathertown (view video tutorial)
Gathertown runs best in Google Chrome, though it may work in Firefox and Safari (Beta) as well. Other browsers are not supported. You can use these browsers on mobile, but the functionality is limited. There is a desktop version for Windows and Mac that you can also use. Learn more
You must be registered and invited to join Gathertown. Download Gathertown
Slack for #DPS2021
Asynchronous topical discussions will be conducted via Slack, a free and secure messaging service that can be used in a Web browser, in a standalone application on your computer, or via a mobile app available for iOS and Android smartphones and tablets. DPS 53 discussions will be organized by session into Slack "channels" and will be accessible only to registered meeting participants.
Public Talks
Sagan Medal Public Talk: Dr. Adam Frank
Tuesday, 5 October, 7:00 PM EDT - 8:00 PM EDT
Join Talk: https://youtu.be/Szo9DSHhrdc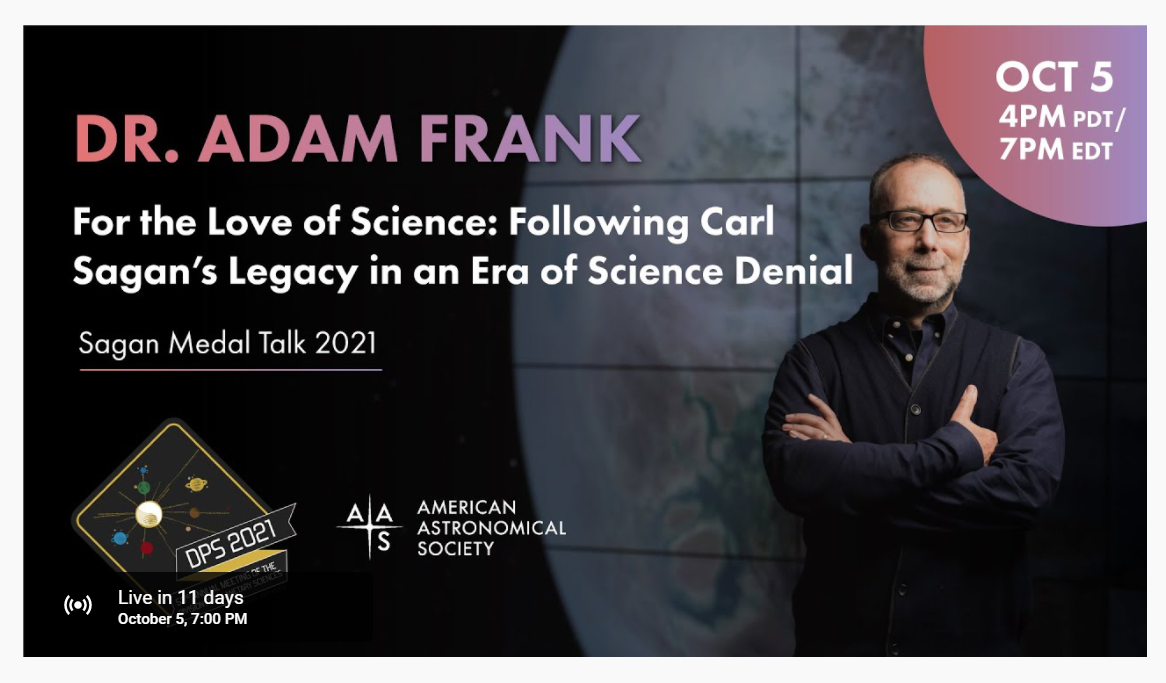 Sagan Medal Public Talk: Dr. Nicolle Zellner
Thursday, 7 October, 7:00 PM EDT - 8:00 PM EDT
Join talk: https://youtu.be/1ClzggnfZpM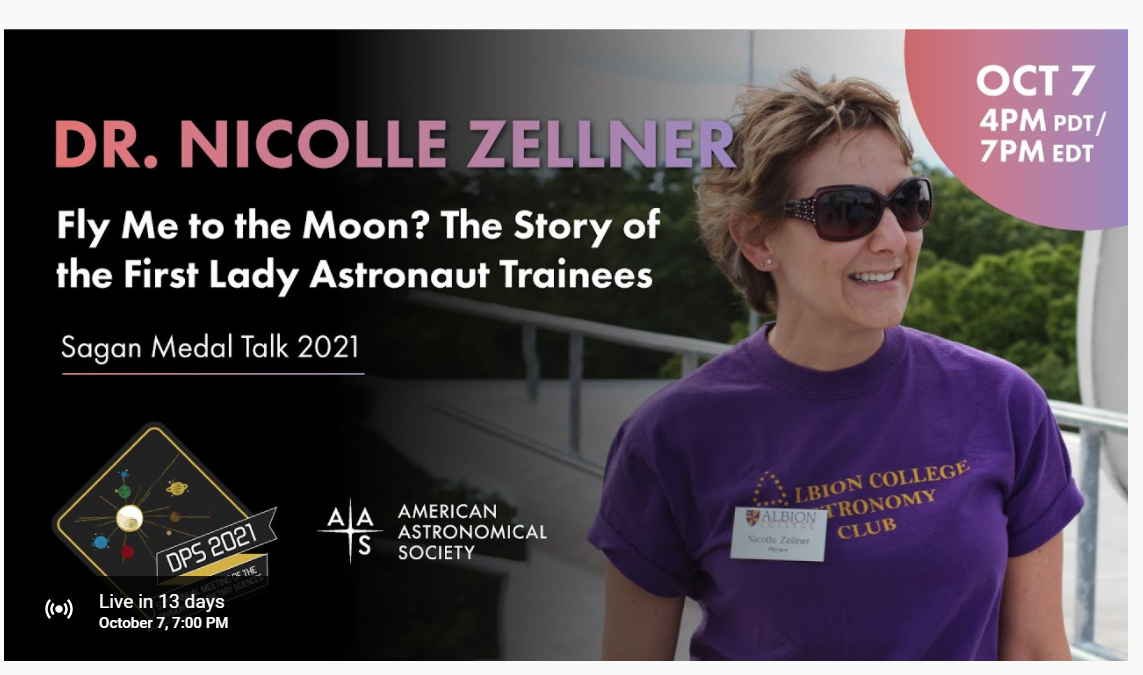 Plenary Speakers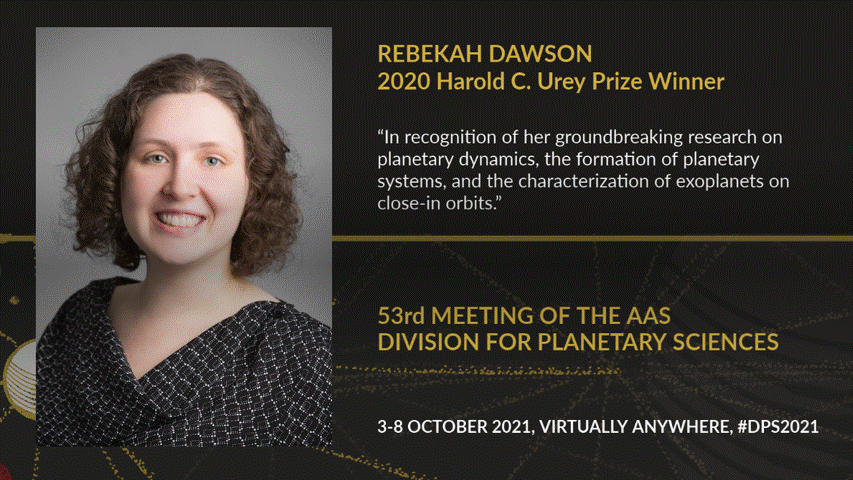 Meeting Sponsors & Partners