22 August 2022
Highlights from AAS Nova: 7-20 August 2022

Kerry Hensley
American Astronomical Society (AAS)
AAS Nova provides brief highlights of recently published articles from the AAS journals, i.e., The Astronomical Journal (AJ), The Astrophysical Journal (ApJ), ApJ Letters, ApJ Supplements, The Planetary Science Journal, and Research Notes of the AAS. The website's intent is to gain broader exposure for AAS authors and to provide astronomy researchers and enthusiasts with summaries of recent, interesting research across a wide range of astronomical fields.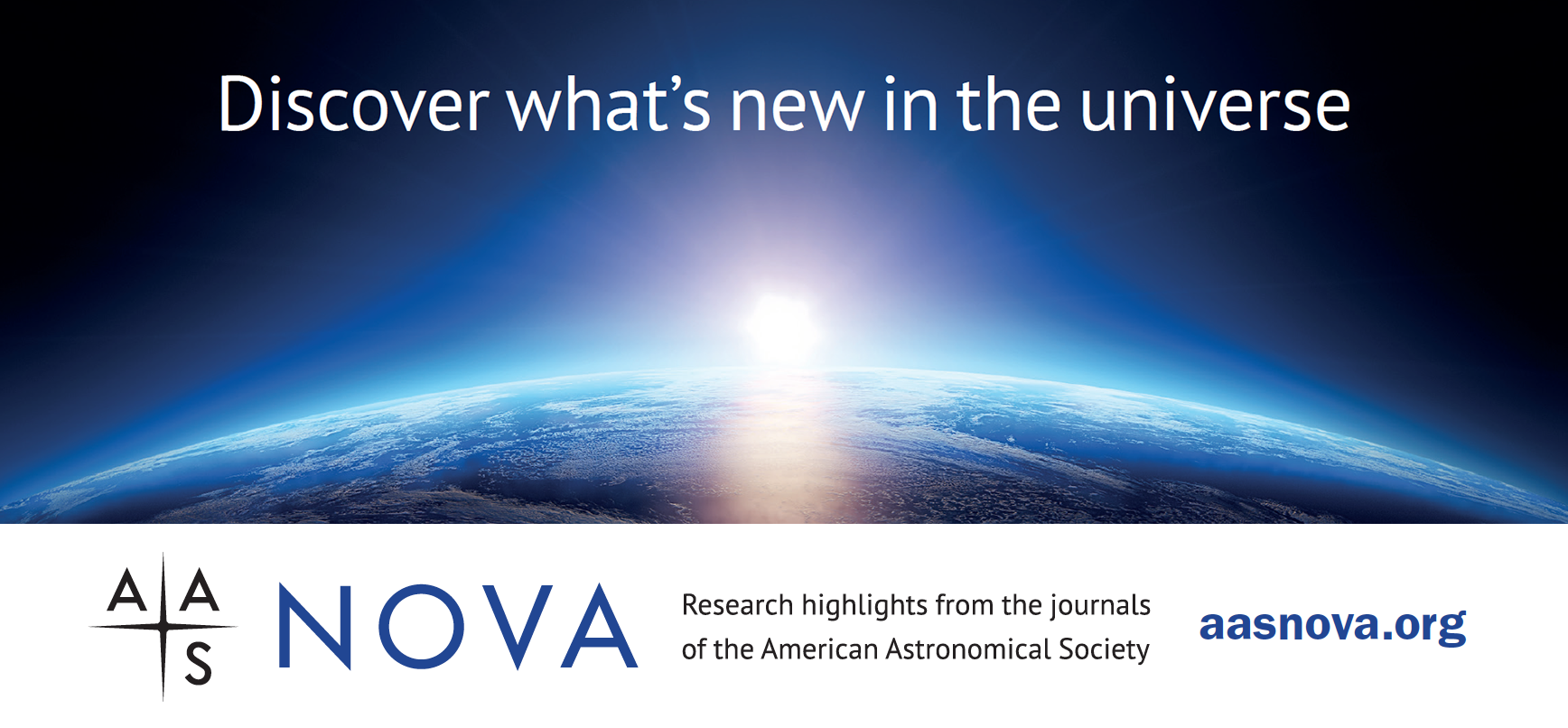 The following are the AAS Nova highlights from the past two weeks; follow the links to read more, or visit the AAS Nova web page for more posts.
12 August 2022
How Do Milky Way–Like Galaxies Grow?
Researchers survey galaxies billions of years ago to understand how the Milky Way grew into the galaxy it is today.
10 August 2022
A Circumplanetary Disk Candidate Spotted with ALMA
Astronomers present evidence for a fourth circumplanetary disk candidate and, for the first time, an estimate of the mass of such a disk.
9 August 2022
Not All Black Holes That Wander Are Lost — and Now, Some May Have Been Found
Astrobites reports on a search for meandering modern-day analogues of the ancient building blocks of supermassive black holes.
8 August 2022
Featured Image: A Twisted Magnetic Rope
Three-dimensional modeling of a passing solar storm reveals a new twist to the event's magnetic field.
Related Posts