3 October 2022
Highlights from AAS Nova: 18 September - 1 October 2022

Kerry Hensley
American Astronomical Society (AAS)
AAS Nova provides brief highlights of recently published articles from the AAS journals, i.e., The Astronomical Journal (AJ), The Astrophysical Journal (ApJ), ApJ Letters, ApJ Supplements, The Planetary Science Journal, and Research Notes of the AAS. The website's intent is to gain broader exposure for AAS authors and to provide astronomy researchers and enthusiasts with summaries of recent, interesting research across a wide range of astronomical fields.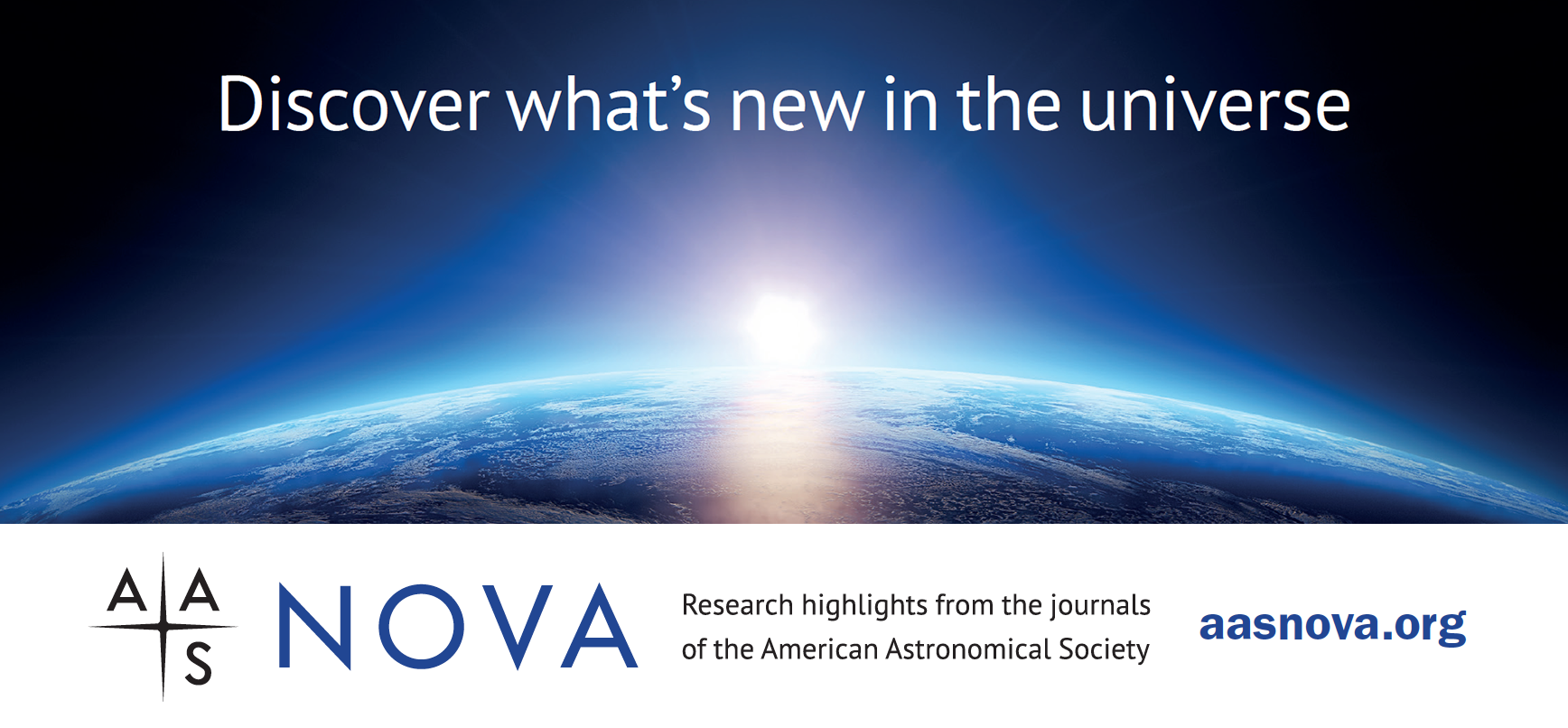 The following are the AAS Nova highlights from the past two weeks; follow the links to read more, or visit AAS Nova for more posts.
30 September 2022
Software Updates: The Latest from the Astropy Project
Most astronomy research requires writing code. Recently, one of the most popular packages of the most popular programming language got a major update.
28 September 2022
Deciphering the Cryptic Mystery of Buried Ancient Lava Flows
Can radar observations of our lunar neighbor help us uncover hidden regions of ancient lava flows?
27 September 2022
Bright Galaxies Blowing Bubbles
Astrobites reports on an investigation of ultraviolet-bright galaxies during the epoch of reionization.
26 September 2022
Featured Image: An Asteroid-Impact Test on Earth
NASA's Double Asteroid Redirection Test (DART) spacecraft will slam into an asteroid today. Back home on Earth, researchers carried out an impact experiment of their own.
23 September 2022
Models Help Us Hunt for Hidden Stellar Remnants
Black holes, neutron stars, and white dwarfs sometimes announce their presence when they accrete matter from a stellar companion, but many more may be hiding quietly in binary systems across the Milky Way.
21 September 2022
Simulating a Plateauing Supernova
Can models explain why supernova SN 2021yja took a detour as it dimmed, staying the same brightness for weeks before fading again?
20 September 2022
Filaments in the Firmament Fend Off Fiery Fury
Astrobites reports on a clash between supermassive black hole jets and gaseous filaments laced with magnetic fields.
19 September 2022
Testing a New Way to Make Mars's Moons
Did Mars's two small moons form when a larger moon split in two? New simulations put this theory to the test.
Related Posts